Congratulations to our latest Skoolbo Super Champ – Wansai in class 5-6 from Taren Point Public school who has entered our Hall of Fame after answering over 10,000 literacy and numeracy questions on Skoolbo!
A champion effort you can be very proud of!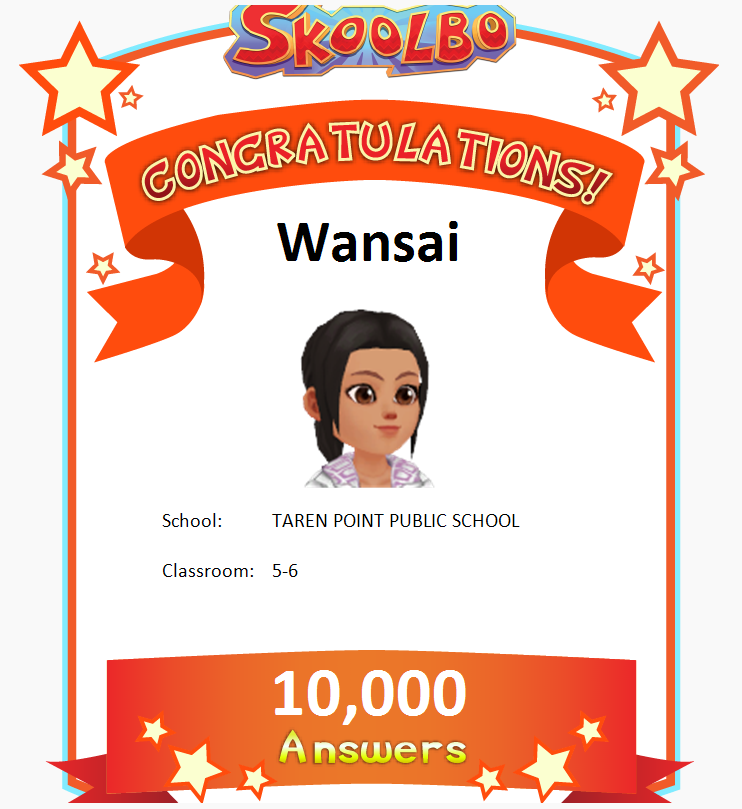 Wansai has answered an incredible 6,721 numeracy questions at an accuracy of 90% and 3353 literacy questions at 83%. Great numbers, Well done Wansai!
Congratulations Wansai on a wonderful effort in earning your Super Champ Trophy!
Go Wansai Go!